Parsley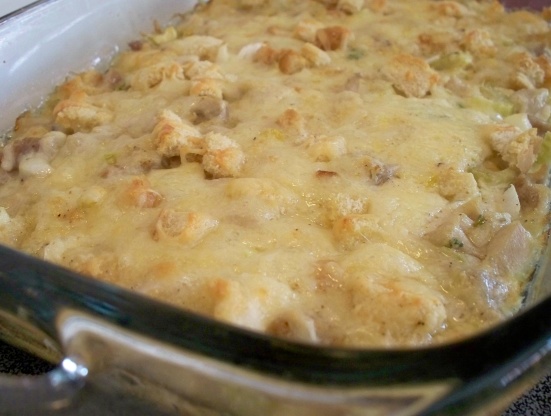 this is a simple, tasty recipe. it heats up great the next day.

This is a great recipe. It makes a great dinner for the family.
season chicken with salt, pepper, garlic powder (whatever seasoning you like) cube and cook until no longer pink.
set aside in a bowl put diced celery, diced onion, miracle whip, milk, salt and pepper.
mix well.
add all but about 1/2c.
of the shredded cheese.
stir in cooked chicken~mix well.
stir in croutons, also reserving about 1/2c.
in a casserole dish or roaster with lid, pour in chicken mixture.
top with reserved croutons and cheese.
bake at 350* for 40 minutes.