Jubes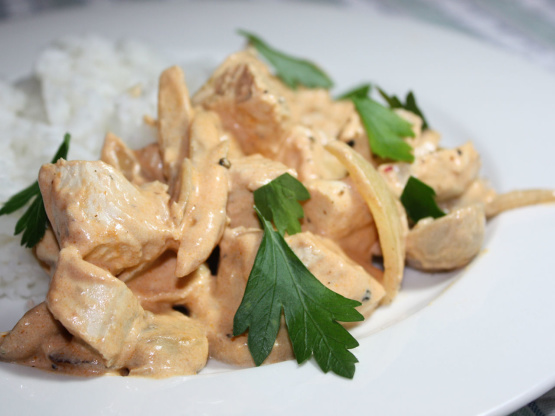 I found this in a box of recipe cards I bought at a garage sale.It works well for us as it's simple to make.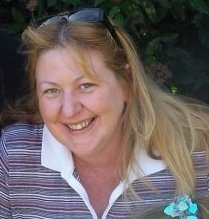 Top Review by Jubes
* Reviewed for Aussie Forum Recipe Tag * 5 stars- my husband and eldest daughter totally enjoyed this for dinner tonight. It's not really what I think of as a traditional stroganoff.....but as a quick and easy weeknight dinner- terrific. I poached some chicken breasts and this recipe used 2 medium sized chicken breast fillets and I used some of the poaching liquid as the chicken stock. I think I would enjoy more onion and mushrooms. As an easy dinner....this recipe is a winner. Photos also to be posted
In a large frying pan, heat oil over medium heat until hot but not smoking.
Add onion, garlic and mushrooms and fry, stirring constantly for 5 minutes.
Add the stock and cook, stirring occasionally for 6-8 minutes, until vegetables are tender and liquid has evaporated.
Add the remaining ingredients and cook stirring frequently for 2-3 minutes or until well heated through.
Serve over egg noodles or rice.