Chicken Stir Fry Dinner (Lite-Bleu)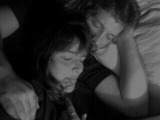 This menu is a bit high on the carbs, and should be used for a lunch (rather than a dinner) menu. All Lite-Bleu recipes are complete meals that we designed for our weight loss diet. Please visit our homepage for more info.
Directions
Mix marinade ingredients in a medium bowl. Let stand 30 minutes.
Heat skillet (or wok) over medium-high heat. Stir-fry marinated chicken until lightly browned. Retaining juices in the pan, remove chicken with a slotted spatula and set aside.
To the pan of juices, add onions and saute' 3-4 minutes. Add broccoli, carrots to the pan and saute 2-3 minutes more. Add chicken back to the pan with the thickener and saute 1-2 minutes until sauce is thickened.
Fried rice: Mix rice ingredients together.
Reviews
Most Helpful
Perfect!
I love all-in-one meals that arn't loaded with fat! I used more garlic and close to double the veggies (we're veggie fanatics!). DH hates broccoli so DD and I had a nice healthy meal to ourselves while he was at work!

What a great idea, a lite dinner in a recipe. I used garden baby carrots (not the cut ones in a bag) and broccoli floweretts. The rice was plain steamed just because I prefer it. The whole thing is really very good (even though I got involved in a game and let my veggies over cook). I'm thinking that this would be a great way to use salmon too. Thanks Bleu for a super idea and a yummy dinner. Made for Photo Tag.