3 Reviews
Thanks for sharing with us what a Sai Ling Mung Ching Gai tastes like. It sure was lemony! So exotic steaming the dish this way as we're used to using the bamboo steamer for dimsums or fish with it. I'll lessen the soy sauce and salt next time as the soy is already salty. Had this for dinner the other night. Thanks! Made for PAC Fall baby 2008.

This is nice and lemony. You get chicken cubes in a gooey sauce (not as sticky as stir-fry, but I'm sure you could stir-fry all the same ingredients). What there was to this was really nice. I personally prefer a few more flavors - I felt like it needed a cilantro garnish as well as the peppers, or more ginger or something, but that might just be my taste. I had some trouble figuring out how to steam it, but that is because I am a novice at steaming.
This chicken was moist and deliciously infused with a wonderful lemon flavour. Not your usual lemon chicken to be sure, but I think I have found a new favorite here. Very easily done. I served it with sticky rice and a vegetable stir fry. Thanks for a great recipe!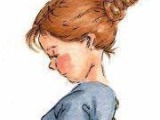 Chicken Steamed With Fresh Lemons (Sai Ling Mung Ching Gai)