Chicken Spinach Casserole
flower7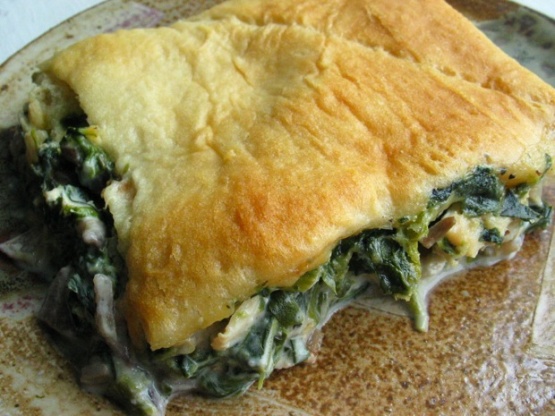 I came up with this recipe when I was 15. It's quick and easy to make. Your family will love it, mine does.

This was very tasty! I had all the ingredients on hand except the carrots but had a can of mushrooms (which sounded like a nice addition) so I used them instead. Also used chicken thighs instead of breast because I had them to use. I pre-cooked the spinach in the microwave, drained out some of the extra liquid and then mixed in the cheese which softened the cheese easily. I used about 1/4 tsp each salt and pepper and I think thyme or italian seasoning would be nice additions to this. Baked at 375° for 18 min. I will keep this recipe in mind the next time I have leftover cooked chicken to use. Thanks!
Cook the chicken for 8 mins in microwave.
Chop cooked chicken. Set aside.
Warm cream cheese until soft;.
add cooked spinach.
Mix well with cream cheese.
Add garlic powder, carrots, and dash of pepper and salt.
Add chicken, mix well, lay in baking dish,.
smooth out.
Place dough on top of mixture. make sure that dough covers whole dish.
Pinch seams together.
Follow baking instructions on crescent roll package.