3 Reviews
Most Helpful
Newest
Highest Rating
Easy and delicious soup! The flavors were a great combination and very enjoyable. Thanks for sharing!

Perfection....thanks for sharing, and thank you mikekey for putting this in your Favorites of 2009 Cookbook!

Now and then I run across a recipe that I need to give 10 stars to. This is one of them! Great soup, with such flavors!!! Easy to make, and so colorful. I used Homemade Chicken Stock (Harry Caray's) for the broth. Made for Spring 2009 PAC Orphanage.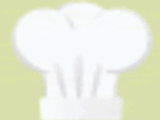 Chicken Soup With Asparagus and Rice