Chicken Soup for the Lazy
VickyJ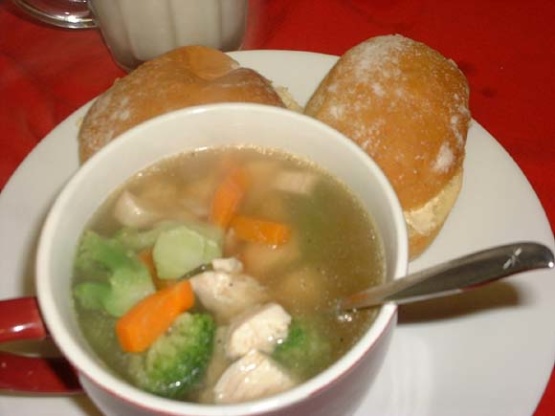 So hearty and warm...! Melts your worries away !

So simple but yet so yummy. I just added frozen veggies to the chicken stock, chicken and rice. I also added a few tbsp of lime juice for a yummy kick!
To the chicken stock, add the carrots, rice, and cubed cooked chicken.
Simmer over a low heat for about 20 minutes or until the carrots and rice are cooked.
Season with salt and pepper and serve immediately.