chia2160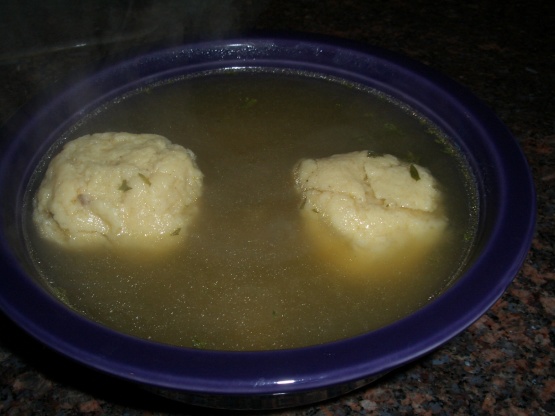 This is a great comfort food to my family when they feel "under the weather"--also makes a great soup base. I always serve this with alphabets and matzoh balls.

Chia, this was really good. I kinda followed the recipe. I used turkey legs and leftover veg. ends I keep in the freezer to make soup. It came out dilicious! (I didn't use turnip). My husband decided he needed turkey meat in his soup so I added it, and put in angelhair pasta, broken up. Thanks!
Add chicken to 12 quarts water, bring to boil, simmer for 15 minutes, remove fat from top add all veggies, washed and pared.
Add chopped dill and parsley, salt and pepper to taste, and simmer partially covered for 2-3 hours.
Strain all solid ingredients.
Serve broth with thin noodles, rice or matzoh balls.