Chicken Simmered in Red Chile Sauce
teresas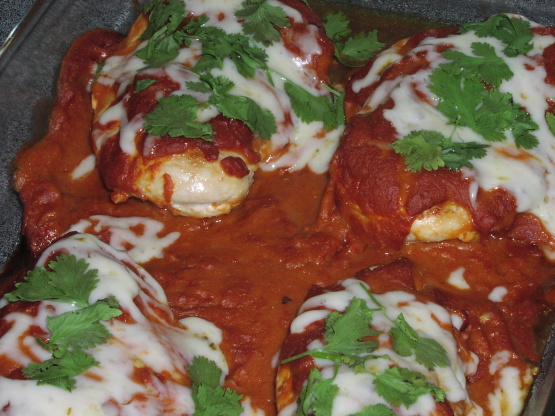 Recipe adapted from Robert Del Grande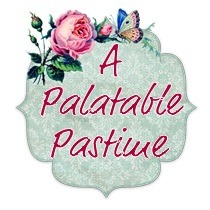 The chile sauce in this dish is very smooth and has a great Southwest flavor that complements the chicken very well. During preparation, when sauteeing the chiles and waiting for them to soften the Guajillos are notorious for being tough and may not soften up the way you expect. However, the skins do puree in the blender well, even if still on the slightly hard side. I had waited to get them soft and my liquid was evaporating so I added more stock, but I could see the coloration of the chiles in the dish so that is a good indicator. All that aside, the chicken is excellent, and the extras also make good sandwiches on a kaiser roll if you have any left. Thanks for a great recipe, I'm sure to try this one again.
Preheat oven to 350º.
Heat olive oil in frying pan and brown chicken breasts on both sides.
Remove from pan and place in oven proof baking dish.
Open dried chiles, remove and discard seeds and stem.
(Seeds are removed to prevent burning) Cut chiles into pieces.
Melt butter in frying pan.
Lightly sauté chiles in butter.
Add chopped onions and garlic.
Tear tortillas into pieces and add to pan.
(The tortillas help to thicken sauce.) Sauté until ingredients are lightly browned.
Add chicken stock and salt and simmer until ingredients are soft.
Remove from heat and cool sauce to room temperature.
Transfer cooled sauce to blender and blend until smooth.
Pour sauce over chicken breasts.
Bake at 350º for 20-25 minutes or until chicken is done.
Remove from oven, top with shredded jack cheese and garnish with sprigs of cilantro.
Bake a few additional minutes to melt cheese if necessary.