I did not notice this one on Zaar. I know, how many more Sesame Chicken recipes. Found this one in old magazine. Haven't tried it yet, but I am planning on it. Hope it's good! Main tools you will need: cutting board large nonstick skillet with lid small bowl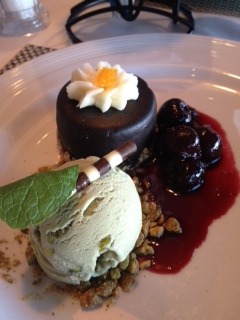 Top Review by Sueski
I liked this recipe, my husband LOVED it!
A few minor changes because I was dealing with leftover, but this basic recipe is very good.

My changes: Had some left over charcoal grilled chicken legs we used instead of the breasts. The bok choy (which I believe really makes the recipe rock), was also left over and had some red pepper flakes mixed with it. I didnt have teriyaki sauce, so used dark soy sauce instead.
I only used a teaspoon of honey because we just dont like 'sweet' meals.

Will definately make this recipe again because I'm anxious to make it the 'right' way.
Prepare bok choy. For those who do not know how: trim off heavy base. Discardany blemished leaves. Separate stalks from the base, like you would celery. Slice leaves from stalks, leaving as little green as possible. Rinse both parts. Cut stalk into 1/2" pieces. Gather leaves into one pile, roll into a loose cylinder, and thinly slice. Set aside.
In large nonstick skillet, heat oil over medium-high heat. Add chicken, green onions, garlic, and sesame seeds. Cook 2 minutes or until chicken is no longer pink.
Add bok choy STALKS and cook 3 minutes until slightly tender.
In small bowl, with fork or whisk, combine chicken broth, teriyaki sauce, cornstarch, and honey until well blended. Stir into skillet.
Add bok choy leaves.
Cover and cook 1 to 2 minutes until chicken is fully cooked and sauce is thickened. Serve with rice.