gailanng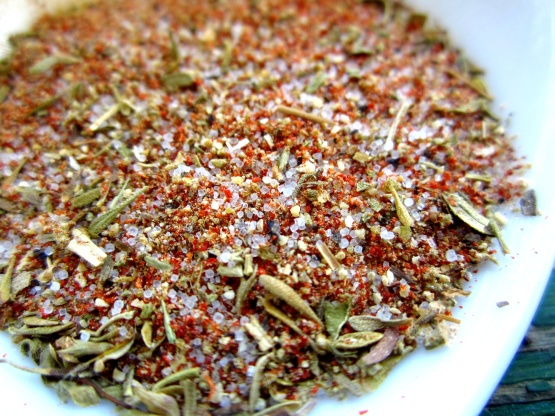 Great seasoning, I used this on 4 large chicken leg quarters, I did not have sage so left that out and did add about 2 tbs. of brown sugar. I sprinkled the legs with some olive oil and sprinkled on all of the seasoning and left to sit in the fridge for about 2 hours took out about 20 minutes before cooking to get to room temp., then baked the chicken at 425 for about 40 minutes and my family ate it up. Thank you for the great seasoning recipe.
Mix all ingredients together and store in an air tight container.
Use as a seasoning for chicken, turkey, or any other poultry.