Chicken, Sausage and Cabbage Stew with Wild Rice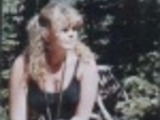 A hearty stew of old world flavor. Serve with hot crusty bread to take the chill out.
Directions
Mix all ingredients except broth and soup in a 4 qt crock pot.
Mix broth and soup in a bowl.
Pour broth mixture over meat and vegetables; stir gently until blended.
Cover and cook on low heat for 6 to 8 hours or until chicken is no longer pink in the center.
Most Helpful
This is so easy to throw in the crockpot and let simmer all day! A great blend of flavors that made my husband go back for seconds. I did not change anything about this recipe.

I thought it was a little bland. It could definately use some salt and pepper.
This was my first successful attempt using my new crockpot, so I think some of the problems I had may have been my fault. I used a 6-qt crockpot instead of a 4-quart one and cooked it for 7 hours on low. I used less mushrooms (about 2 cups) and low sodium soups, but followed all the rest of the directions/ingredients as directed in the recipe. Although I thought the flavor was good, I thought I should have cut the cabbage and onions into bigger pieces because the cabbage, onions, rice and broth/soup combined and became indistinquishable from one another and thus the broth was very thick but coated the chicken and sausage very well.