Chicken Sandwiches With Carrot-Ginger Slaw
Redsie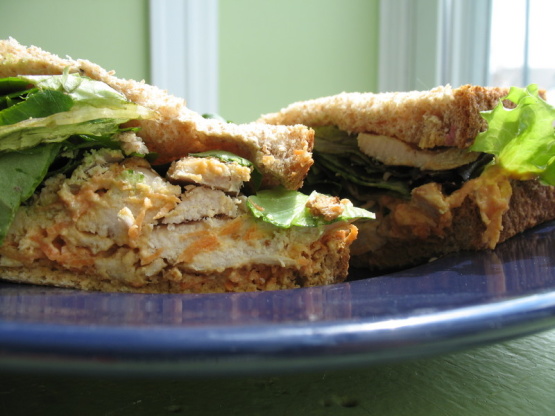 This recipe actually called for corned beef, but since we don't eat much beef, I am going to try this with chicken or turkey or even fish fillets.
Whisk together the mayonnaise, oil, vinegar, ginger, salt and pepper.
Stir in the carrots, mixing well.
Sandwich the chicken (or corned beef, or fish) slaw and lettuce between the slices of bread or rolls.