Prep 30 mins
Cook 45 mins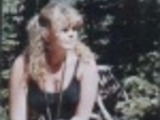 A chicken dish full of flavors.
Directions
Place 1 piece of chicken, bone side up, between 2 pieces of plastic wrap.
Working from the center to the edges, lightly pound with a meat mallet forming a rectangle about 1/8 inch thick.
Repeat with remaining chicken breasts.
Place a ham slice and cheese slice in the center of the pounded breasts, trimming to fit within 1/4 inch of the edges.
Top with some some of the tomatoe.
Sprinkle lightly with sage.
Fold in the sides, and roll up jelly roll style, pressing to seal.
Combine bread crumbs, parmesan cheese, and parsley.
Dip chicken in butter.
Roll in crumbs.
Bake in a 350 degree oven for 40 to 45 minutes.
Remove to a serving platter.
Stir mixture remaining in pan until smooth.
Spoon over chicken.
Most Helpful
Honesty's the best key! The recipe is DEFINATE keeper for me! Is bit "fiddly" getting them together, TRUE! Helpful hint...make sure are rectangular, do not overstuff too! Was not really confident would not dry out when baked...for me, Could be difference in cheese used for the recipe! Added half water, half white wine, Pour juices over chicken, came out devine! Added red roasted peppers too! Was just personal taste but as least now I know WHAT to do! Helpful hint number two? Used pastry brush while holding rolled chicken and contents...made it HEAPS easier, TRUE! Rolled gently in bowl with crumbs, Holding onto roll with both my thumbs! THANKS!

A recipe very similar to this one was one of the first "fancy" dishes I ever made when I was an adolescent (I found it in my mom's Better Homes and Gardens cookbook). I have made them two or three times a year ever since. I usually have to secure the rolls with toothpicks or bamboo skewers before I coat them because all the melted cheesy yummies tend to spill out in the oven. Sometimes I add sliced ripe olives into the filling. I usually serve them with Pasta Primavera. Sliced leftovers can make a mighty mean sandwich too!