Chicken Salad With Pineapple
Peter J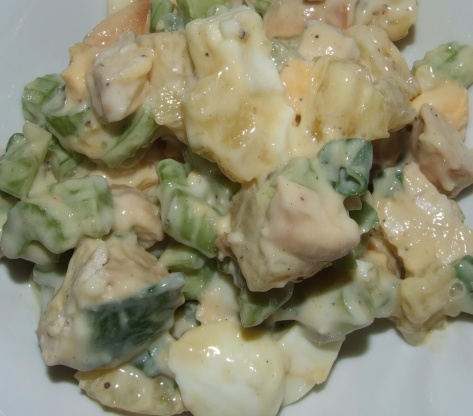 Family favorite, and again, way too easy! We use leftover store-bought roast chicken but you could easily poach your own chicken breasts. We also like it as an open face sandwich on French or Italian crusty bread.

So tasty! I used a mini chopper to finely chop the celery, eggs and scallions. Used one small can of crushed pineapple, drained. This tasted great on crackers also.
Mix all ingredients except almonds.
Add a little pineapple juice if salad is too thick.
Chill.
Serve on crisp lettuce with almonds scattered on top.