Chicken Salad With Mandarin Oranges and Pecans
dicentra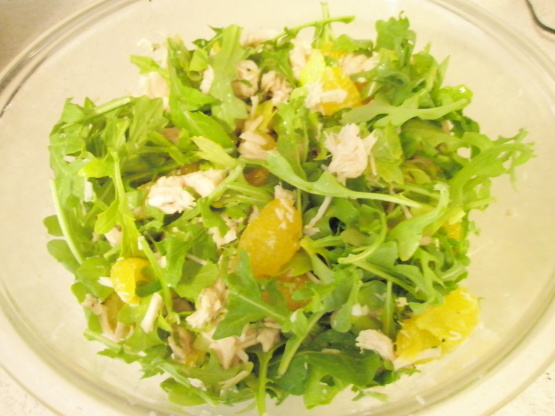 365 Ways to Cook Chicken. This is such an easy and adaptable recipe. Feel free to use canned chicken, arugula instead of the watercress. I added some leftover (plain) steamed green beans to the salad and that was good too. Grape tomatoes would be a nice adddition.
Preheat oven to 325. Toast pecans for 10-15 minutes.
In a salad bowl, combine chicken, watercress, oranges, scallions and toasted pecans.
Drizzle on oil, vinegar, salt and pepper. Toss to coat.