Chicken Salad in Tomato Shells
Sageca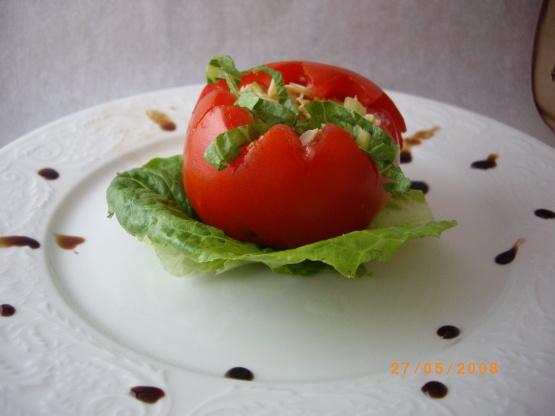 This is an easy, delicious tasting salad and looks fantastic. Serve it in jagged cut tomato cups. It can also be served as an appetizer when the Roma's are small, and can be made ahead of time.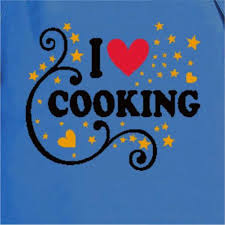 Top Review by Sageca
What a great lunch and a beautiful presentation.This is something special to make for a luncheon and you can prepare everything ahead of time. I think I cut the wrong way; I cut horizontal instead of lenthwise; good anyways and this is a 5*recipe.I made it for WT4.Thanks for sharing. Sage/Rita
Season chicken breast with salt and pepper. Drizzle a few drops of Liquid Smoke over the chicken. Saute in butter over medium heat until juices are clear; set aside to cool.
Cut the chicken into a small dice and set aside.
Using a sharp knife, make large 1-inch jagged cuts around each Roma tomato lengthwise.
Carefully lift the tops off the tomatoes, scoop out and discard the tomato pulp from both halves, (I use the pulp for pasta or soup), leaving a 1/4-inch-thick shell.
Season each shell with Kosher salt and place the shells, cut side down, on paper towels to drain. Let stand for 30 minutes, or cover and refrigerate overnight. You may have to slice a small amount off the bottom of each shell to keep them from tipping on their sides.
In a small bowl, combine cooked chicken, celery, and green onion. Stir in mayonnaise, lemon zest, lemon juice, freshly cracked black pepper and Kosher salt to taste.
Just before serving, stir in arugula and almonds into the chicken mixture. Spoon some salad into each tomato shell and arrange on a platter.
Garnish each tomato shell with additional lemon zest, toasted almonds and a chiffonade of arugula and serve.