Nif_H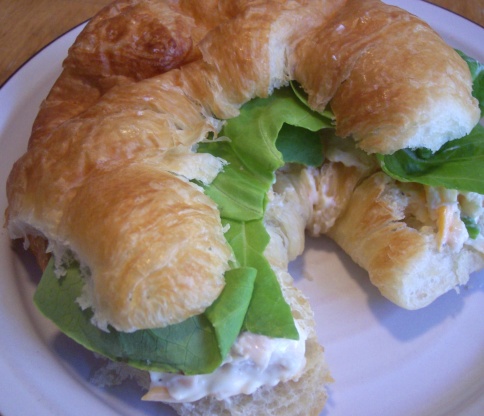 My sister-in-law gave me this recipe. She made it for a family function and we found ourselves fighting over the last ones!

I baked a whole chicken and was looking for something to do with the leftovers. This was perfect! I've made it a couple of times since I found this recipe. We've taken chicken salad sandwiches on camping trips and picnics. This stuff is very good and easily adaptable to suit one's tastes. We've enjoyed it as is, but have also had it with a little celery and/or shredded carrots. Also, I make it with mayo as we don't care for the sweet taste of Miracle Whip. Thanks for the simple and delicious recipe!
Mix the first 6 ingredients. Spread on croissants with a leaf of lettuce.