Parsley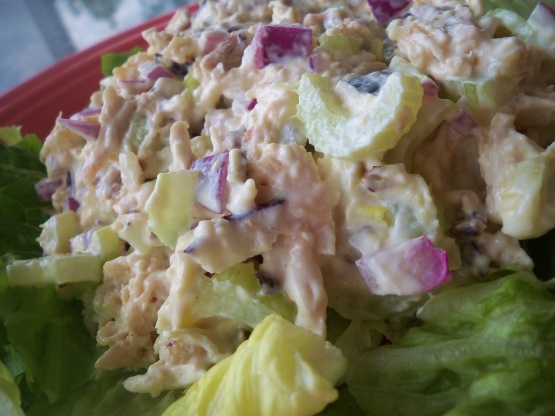 This is an adaptation of several chicken salad recipes in an attempt to make chicken salad similar to Cush's Grocery in Shreveport, LA.
In a bowl, whisk together the mayonnaise, Dijon mustard, sugar, salt, pepper, and lemon juice until smooth.
Add the chicken, pecans, celery, and onion and stir to combine.
Cover and refrigerate at least 1 hour before serving.