Parsley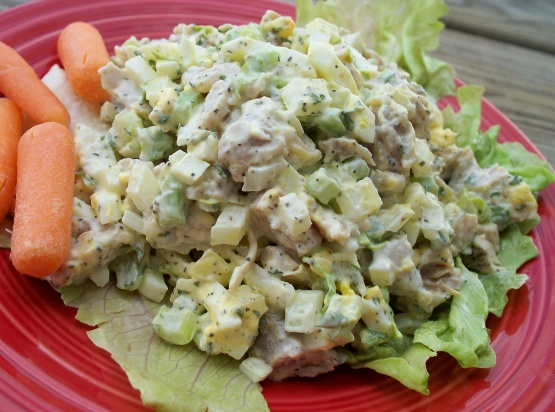 Great for lunch and a perfect way to use up leftover cooked chicken or turkey.

Really a good chicken salad. 1st time made as recipe but then I had another chicken salad at a tea room, very close to this except had curry powder and grapes in it. So made this 2nd time without the pickle relish and eggs but added halved red grapes and some curry powder. It was so good that way also. My daughter said she had a curry chicken salad and it had cashews in it for crunch, going to add those next time I make this. It is good to have around for just a light snack in the afternoon with crackers even.
Combine ingredients and chill before serving.
Serve on toast, sandwich rolls, on lettuce, or with crackers.