Prep 30 mins
Cook 30 mins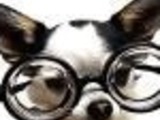 These are so pretty--Susie's ingredients and an avogolemeno sauce that I learned from someone here at Recipezaar. Sliced on the diagonal so that the stuffing shows, they look lovely on a bed of jasmine rice or steamed spinach.
Directions
Pound the chicken breasts very thin--like the thinnest scallopini
Simmer the chopped apricots and the raisins in the white wine till apricots are soft and raisins are plump; remove from heat and allow to cool slightly
Mash the garlic cloves into a paste and set aside
If using raw cashews, grind in coffee grinder until the nuts form a paste; if using cashew butter, proceed to next step
Spread a thin layer of cashew butter/paste over the pounded chicken
Lay a layer of spinach leaves over the chicken
Scatter the apricots and raisins over the chicken
Roll the chicken up tightly, tucking in the ends
Beat one egg
Dip each chicken roll into the beaten egg
Roll each chicken roll in the breadcrumbs till lightly coated
Heat the olive oil in a skillet over medium heat
Saute the chicken rolls, turning with tongs, until cooked on all sides
Remove chicken rolls to an oven-proof plate; tent with foil; keep warm
If necessary, add additional olive oil to pan
Add anchovies and saute till anchovies dissolve into oil
Add garlic paste and pepper
Add chicken stock and bring to a boil and reduce slightly
Lower heat
Mix remaining egg with cornstarch
Whisk in lemon juice and continue to whisk until mixture is smooth
Temper in some of the chicken stock mixture
Gently add egg/lemon mixture to chicken stock mixture
Return to low heat
Whisk till smooth and thickened to the consistency of thin custard
Slice chicken rolls on the diagonal
Pool sauce on dinner plates
Lay chicken slices on top of sauce and serve
Most Helpful
Very fancy and a bit fiddly, but oh, so worth all the trouble!
This chicken was a perfect combination of unique flavors, and has quite the impressive presentation. I should have known by the 28 steps that it would be a lot of work! One thing I would change is the prep/cook time. We started working on it around 5:20 and we weren't done until 7:30. In total it was a little over 2 hours rather than an hour and a half. Also, as a tip, our chicken wouldn't stay in little roll-ups while we were cooking it, so we used toothpicks to keep it together while it was in the frying pan, and then removed them at the end for presentation. Thanks for sharing Chef Kate! I never would have thought to put this combination of flavors together myself, and it was delightful.

Chicken Roulade Susie #116380 Chef Kate, you could not have developed and prepared a better recipe. From Step 1 to 28, where you instruct us to pound as the thinest scallopini; thereby emphasizing the importance of preparing a piece of chicken which will accommodate other ingredients, to final presentation of sliced Roulade placed carefully but deliberately on the sauce. This delicious recipe is a reminder of Chicken Kiev., but only in final presentation.... I am not an anchovie fan, necessarily, but sauteed together with olive oil and the other ingredients, to create the sauce, only served to enhance the flavour substantially. It was not offensive but more subtle. l I was fascinated with the procedure for creating your sauce; each step to No. 28 is carefully thought out and choreographed to create a thick sauce, like an aioli, deserving of high marks. It is inviting to scoop up the sauce with the Roulade. The combination of sweet and sour, with subtle anchovie convinced me to serve Chef Kate in my home again. It is obvious the chardonnay I used to simmer the fruit enhanced the chicken flavour. What to do with the rest of the bottle? we added it to two additional bottles and enjoyed dinner of Chicken Roulade Susie. Thank you Chef Kate for your genius in creation, and for sharing that genius. I am impressed.