3 Reviews
I was looking for a crockpot recipe and this was in a crockpot cookbook and didn't realize it was stove top till I printed it. No matter, it was very easy to do. I used more garlic and no cloves. Although onions weren't in the directions, I added a spring onion. This smelled so good cooking and we served it with brown rice. Everyone liked it. Glad I stumbled upon it! I will save the leftover sauce for another dish.

What a wonderful aroma from this dish! The spice combination was excellent and the resulting sauce of just the right thickness for pasta. I made this using fresh garlic and chopped onion (Onion is in the instructions but missing from the ingredient list)which I sauteed before adding the liquids. Served over fettucini--a very nice meal.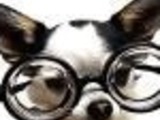 Awesome recipe that will be a part of my rotation. I always loved slow cooked pork in homemade tomato sauce, but the chicken was fantastic. The seasoning give the dish an exotic almost indian type of flavor. Nice job Trish!
Chicken Rigatoni