Prep 10 mins
Cook 30 mins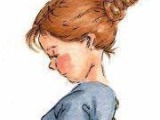 Juicy and bubbling, with squashy tomatoes providing a delightful contrast. Yummy!!
Directions
Preheat the oven to 200*C.
Slice the chicken breasts in half through the middle so you have two thinner pieces (so they will cook quicker).
Lightly oil a shallow baking dish, one that is big enough for the chicken to fit easily in a single layer.
Lay the chicken in the dish.
Mix the cheese, mustardand milk in a little bowl, then pile the mixture on top of each piece of chicken.
There is no need to smooth it out.
Throw the tomatoes, still on the vine, all around the chicken, then cook for 20 to 30 minutes until the chicken is golden and the tomatoes squashy.
Serve with broccoli and steamed new potatoes if desired.
It's delicious when you squash the tomatoes on your plate to blend it into the cheesy sauce.
Most Helpful
You are not exaggerting when you say juicy...who would have thought! I used two chicken breasts sliced in half although being a cheese nut, I kept your cheese mixture measurements as is. We were amazed at the tenderness of the chicken. I used small grape tomatoes which held their shape and added a lovely sweet contrast to the dish. Thank you MarieAlice!

This was such a lovely Sunday dinner! Even though I was just cooking for two, I used the full amount of the cheese mixture, as we like lots of flavour! Everything just cooked together beautifully and those cherry tomatoes just add the finishing touch! Thanks for posting such a tasty, simple recipe - just like my Welsh mum used to make for me!
The flavours blend really well in this recipe especially when the tomatoes are squashed onto the chicken. We had this with steamed broccoli and mashed potatoes which I had added lots of fresh chopped parsley to. Thanks for posting this Marie :)