Chicken Ranch Spinach #RSC
Gen801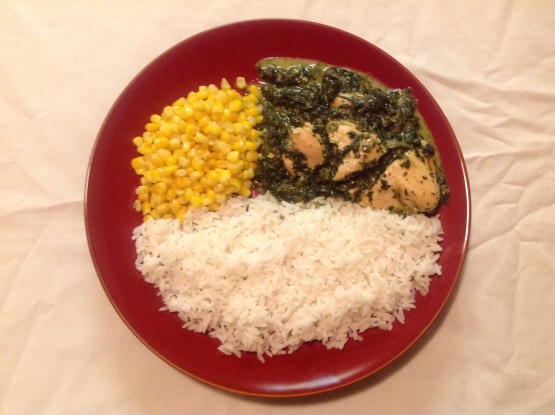 Ready, Set, Cook! Hidden Valley Contest Entry. Easy delicious flavorful recipe your family will love. I can up with this recipe one night while trying something new. I love this recipe because it's easy and delicious.
Cut the chicken breast into medium square size.
Season chicken with lemon,salt and pepper.
lightly spray skillet and cook chicken on both side.
Remove chicken and sauté spinach in the same skillet for about 4 minute and then add the chicken and ranch mix(mix with 1 cup of milk).
Let it cook on high for 3 minute then reduce heat to simmer.
Cook frozen corn as directed on the bag and season with salt and pepper.
Cook rice as directed.
Serve hot.