Pamela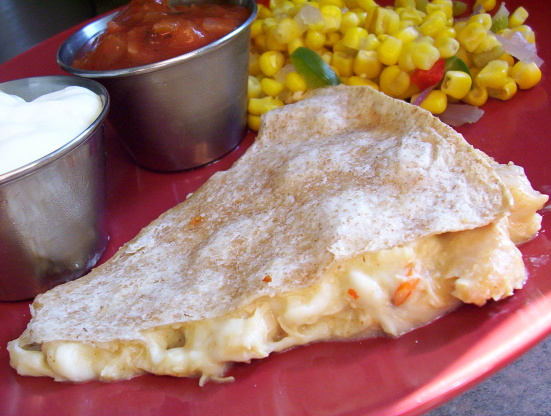 This is one of my favorite recipes that I like to make instead of doing the same old tacos all the time. It's really easy to make and is even good re-heated.

Top Review by Pamela
These were quick and easy! I used precooked taco chicken recipe#4957 and that made this supper ready in no time. I have added this to my public cookbook containing recipes to use taco chicken. I will have have to pick up some additional cans of pepper jack soup the next time that I visit the States because I cannot find any here. Thanks for the quick dinner idea!
Spray frying pan with Pam Cooking Spray and cook chicken until done.
Cut chicken into small pieces and put back into frying pan.
Pour soup over the chicken and add water.
Stir until soup and water are mixed.
Let simmer for 15 minutes; stir occasionally. (You may need to add a little water during this time.)
Heat tortilla shells for a few seconds in a frying pan or microwave.
Lay one tortilla shell on a plate and sprinkle cheese on top.
Add chicken and sprinkle more cheese on top of chicken.
Place another tortilla shell on top and cut into 4 pieces.