JustJanS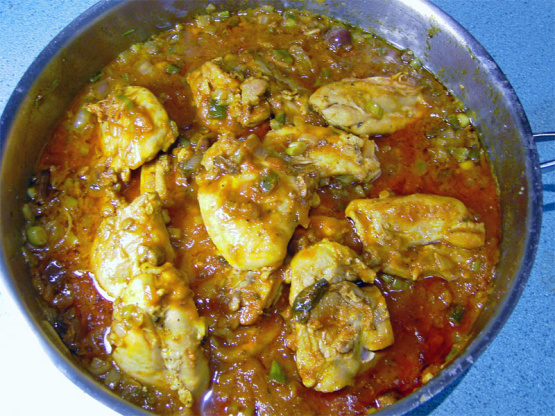 This is my family's all time favorite. We serve it with buttered pasta penne noodles- add a sprinkle of garlic powder and parmesan cheese to the noodles to make them taste even better! It is an easy to cook dish you could serve at a dinner party!

I love this dish! Very unique flavor. I'm going to try to start making it often! I'd recommend to anyone who loves a rich flavor and lots of good veggie chunks!
Season chicken generously with salt and pepper.
In a large frying pan saute the chicken in the butter until golden brown on both sides.
Put on a plate and keep warm.
Add the olive oil to the same pan and saute the onions and garlic until soft.
Add the remaining ingredients and stir together.
Return the chicken to the pan.
Cover and simmer for 1 to 1 1/2 hours.