Chicken Pot Pie Turnovers-Yum!
Prep 20 mins
Cook 55 mins

Using leftover chicken makes this ecomical and easy! Just saw this on Ten Dollar Dinners with Melissa d'Arabian Episode: Cost-Cutting Comfort and it looks so good, and something I might make for my kids, or for me making it vegetarian!
Directions
Preheat the oven to 375 degrees F.
Melt the butter in a large saute pan over medium heat. Cook the onions, carrots, and celery with salt and pepper, to taste, until the carrots soften, about 10 minutes. Add the garlic and thyme and cook for an additional minute, stirring frequently. Add the flour and cook off the raw flavor, about 1 minute more. Turn up the heat to medium-high and deglaze the pan with the wine. Whisk in the stock and Dijon mustard. Add the peas and chicken(if making vegetarian you can use more veggies or tofu, seitan, mushrooms are good in it too) and cook on a very low simmer until the sauce thickens up into a gravy, 5-10 minutes. Remove from the heat and set aside.
On a lightly floured surface, unfold the pastry dough and cut into 4 even squares (cut once horizontally and once vertically). Gently roll out each square, increasing the size of the square by about 20 percent with a rolling pin. Place the squares on a baking sheet and spoon the chicken mixture in the center. Fold the squares diagonally to create triangles. Pinch the edges together to create turnovers (use a little water on the edges to bind). Press the edges with a fork to create a decorative border. Whisk the egg with a splash of water and brush the turnovers with the egg wash. Cut a small slit in the top to allow the steam to escape during baking.
Bake the turnovers until golden brown, about 30 minutes. Let cool at least 10 minutes before serving as the insides will be very hot. Enjoy!
Note:.
To make this vegetarian, use vegetarian "chicken" or just use more veggies.
Most Helpful
These are a little time consuming, but worth the effort! I used leftover recipe#412855 that I shredded and froze. I used a shallot rather than the onion, didn't have quite 1 1/2 cups chicken so added extra veggies. Also I didn't have frozen peas so used frozen mixed veggies (corn, peas, green beans). These cooked up in the time listed and were golden and flaky. Will make again!! Made for I Recommend Tag.
Such a great way to enjoy Chicken Pot Pie! Chicken pot pie has to be my favourite comfort food ever, so finding a new way to make it is my idea of heaven! And this is great if you don't have time to make a full pie. Delicious, easy and love that little tang from the Dijon!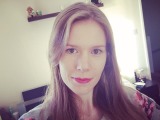 4/12 WOW, this is wonderful! 5 people gave it 5 stars = 25 stars any way you add it up! No changes made. I baked chicken breasts using Recipe #234465. I prepped everything ahead and assembled in the pasty about 60 minutes later. Baked at 375?F / convection oven. It turned out great and was fully baked & browned in 20 minutes. Great for guests too! UPDATE 2/13 > once baked, this freezes very well. Pop into a preheated oven @ 375F and reheat for about 30 minutes or until heated through. Watch your timing so the crust does not burn. They were as good as they were on day one. They did not dry out!