Chicken Pot Pie Bubble Bake
Prep 25 mins
Cook 46 mins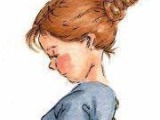 This delicious casserole is a real family pleaser and makes good use of leftovers.
1 (10 3/4 ounce) can condensed cream of chicken soup
1 1⁄3 cups milk
1 teaspoon italian seasoning
2 cups cooked new potatoes (unpeeled, cut into chunks)
3 cups cubed cooked chicken
1 lb frozen mixed vegetables, thawed
1 (12 ounce) can refrigerated buttermilk biscuits
1⁄2 cup shredded cheddar cheese
Directions
Heat oven to 375*F. Spray 13 X 9 inch glass baking dish with cooking spray. In a large bowl mix soup, milk and Italian Seasoning. Stir in potatoes, chicken and thawed vegetables.
Separate biscuit dough into 10 biscuits. Cut each into quarters and add to the potato mixture, stirring gently to mix well. Spoon into prepared baking dish.
Bake uncovered, 35 to 40 minutes or until top is deep golden brown and biscuits are no longer doughy inside. Sprinkle with cheese. Bake 4 to 6 minutes longer or until cheese is melted.
(NOTE: Because I can't get the refrigerated biscuits over here in England, I use my own homemade ones and have had no problems doing so, in fact they probably taste better!).
Most Helpful
I kept this in the oven for almost an hour.....the biscuits never got cooked - they were raw even after an hour. We picked the biscuit pieces out and ate the rest. Sorry for the poor review....I don't know what could've happened.
This was a quick and easy meal. Good meal for leftover chicken. Thanks for posting.
Very easy and simple weekday meal. I used the Perdue carved chicken breast, and just threw it together. I did skip the potato though, as we're not big potato people. But it was hearty and filling, and a nice dinner for a chilly school night.