Bobtail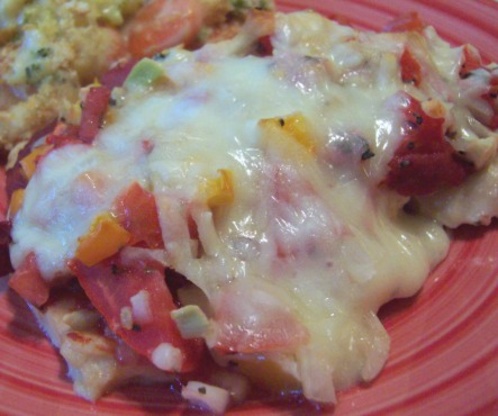 Great looking chicken. Looks like you fussed but you didn't. Good with bread and a salad.

We really enjoyed this dish. I used the ham and fresh basil from the garden. I liked the ham but I want to try it again with the pepperoni. Rich and tasty! Thanks.
Lightly grease a baking sheet.
Put breasts on the baking sheet.
Spread each with 1 tbsp tomato paste.
Combine ham, mushrooms, red pepper, tomato, garlic, onion and basil.
Spoon mixture over breasts.
Top with cheese.
Bake at 350F for 30 to 40 minutes or until chicken is cooked and cheese is golden.