Chicken, Pesto and Sun-Dried Tomato Pasta
This is one of the most requested recipes in our house; simple, very tasty and healthy. Goes down a treat with a nice glass of white!
Directions
Heat 1 tablespoon oil in frying pan over medium-high heat.
Season chicken with salt and pepper, add to pan and cook for 5-7 minutes each side or until cooked through.
Transfer to a plate and cover to keep warm.
Cook pasta according to packet direction, drain and return to saucepan.
Heat remaining oil in pan, add tomatoes and toss for a minute.
Thinly slice chicken and return to pan; add pesto and cream and toss over low heat til well combined.
Add pasta and mix well, season with salt and pepper if desired.
Serve accompanied with parmesan cheese.
Most Helpful
Absolutelu delicious. In the interest of reducing the fat, I subbeda little low-fat yogurt and the water from reconstituting the dried tomatoes for the cream--still very rich and delicious tasting. Thanks, Beck!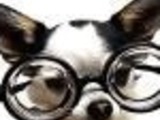 Well, I only really needed to read the ingredients to know we'd like this! Made for a lovely, quick lunch! I cut the recipe in half, used 280 g of chopped chicken breast, and got two *very* generous servings. Next time I think I'll use a little less pasta, I think 160 g instead of 200 g would be perfect for two servings. Thanks for sharing the recipe Beck, it will definitely get made again!