Prep 10 mins
Cook 10 mins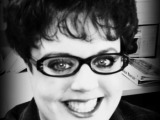 I had a craving for a chicken burger and didn't have any on hand so I came up with this. The Italian dressing adds a lot to the flavor. I like to use the entire envelope but you might prefer to only use 2 teaspoons. They are also great with ranch dressing mix. I have made them both ways. I usually make a big batch of these and freeze them for quick lunches and snacks. I make smaller patties to eat on rolls but you can make them bigger to be used with hamburger buns and serve them with lettuce and tomato.
2 cups cooked chicken, shredded
1 cup breadcrumbs
1 (1 ounce) envelope Italian salad dressing mix
1⁄3 cup mayonnaise
1 egg
1⁄2 cup green onion, sliced thin
1 dash pepper
vegetable oil (for cooking)
Directions
Mix all the ingredients together.
Shape into patties. Fry in oil over medium heat for about 4 minutes on each side or until golden brown.
Cooking time does not include the time to pre-cook the chicken. I sometimes used canned chicken.
Reviews
Most Helpful
So pleased to come across such a quick recipe for leftover chicken! I doubled the recipe due to the amount of chicken I had, and I made a few adjustments: I had some chicken pie left over, plus about half of a roast chicken. I chopped it all up, but as this meat had its own seasonings already, I only added (as suggested in the intro) 2 teaspoons dry Italian salad dressing. I used a tangy mayonnaise (do NOT leave this out!!) and used 2 beaten eggs. Also, I left this mixture in the fridge for about an hour, for the flavours to develop. The patties -- sorry, my burgers, LOL! as this was for dinner -- turned out great. They can easily fall apart, and are best handled carefully. Very nice, easy recipe! I think a next time I might squeeze some fresh lemon juice into the mixture. Oh -- I forgot: maybe you should specify whether the breadcrumbs are freshly made (soft) or dried. I used some finely-ground cornflake crumbs, and definitely less than specified. Thanks, a great recipe for chicken leftovers!!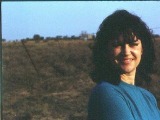 This was the BEST chicken patty I have EVER had! The best part was it was so easy and quick to make! As a student you want to eat healthy but not spend a fortune or the time to make it.I didn't have the Italian Dressing as suggested by the recipe so I added Ranch and it was just awesome! Thanks so much for this student-friendly recipe!

I made these last night for a quick tasty dinner. They came out AWESOME!! I eliminated the mayonnaise & they still turned out great! Thanks for a great recipe!