PaulaG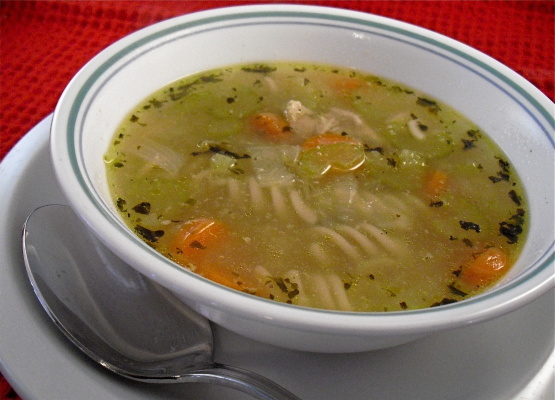 Light and tasty dinner starter.
Cut the chicken breasts in chunk; rinse the chicken in cold water with fresh lemon juice.
In a medium pot, boil water; add the chicken pieces; cook it for 10 minutes; strain the chicken and cut it in small pieces.
Meanwhile, sauté green onions, celery, carrots with oil until tender; add four cups of chicken broth or water, garlic, basil; Italian seasoning; boil the sauce for five minutes.
To the boiling sauce, add the chicken, pastas, white pepper, Tabasco sauce and salt to taste. Cook the soup for 20-25 minutes or until simmer.
Sprinkle the parsley, remove from heat and serve hot.
P.S. If desired sprinkle Parmesan cheese.