Lazarus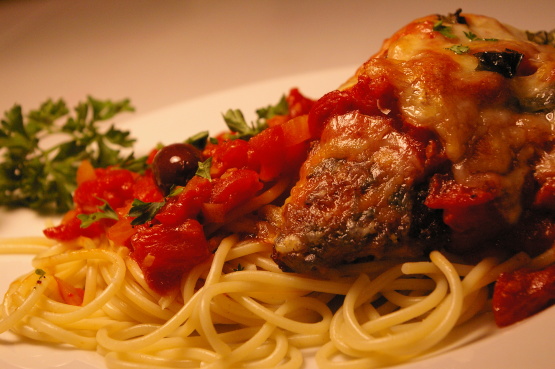 Outstanding recipe by Tyler Florence of Food Network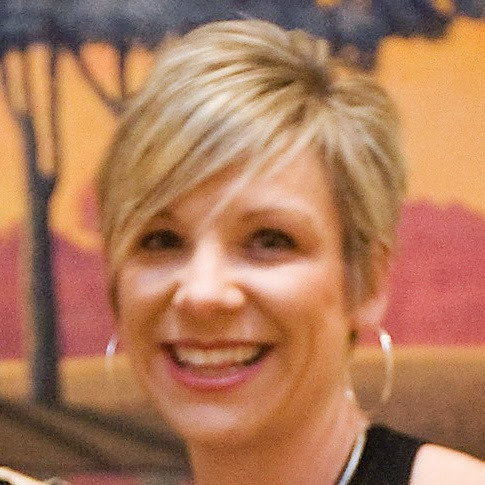 Top Review by jenne
I cannot give a rating because I didn't follow the recipe exactly, but my version was definitely 5 stars thanks to your guidance. I used chicken tenders and didn't bread them. Used our favorite spaghetti sauce (three cheese from Trader Joes) and added fresh basil and the olives. Then cooked under the broiler with the fresh mozarella as the other poster did. Served up with whole wheat spaghetti and a Pasta House Salad and was absolutely devine. I will try this again when I have time to make the sauce from scratch and give you the stars you deserve. Thanks for the great ideas!
59.14

ml olive oil, plus

44.37

ml olive oil

1

medium onion, chopped

2

garlic cloves, minced

118.29

ml kalamata olive, pitted

1

bunch fresh basil leaf

2

(1587.57 g) can whole canned tomatoes, drained and hand-crushed

0.25

ml sugar

0.25

ml red pepper flakes
kosher salt, and

4

boneless skinless chicken breasts (about 1 1/2 pounds)

118.29

ml all-purpose flour

2

large eggs, lighty beaten

14.79

ml water

236.59

ml dried plain breadcrumbs

236.59

ml freshly grated parmesan cheese, plus extra
parmesan cheese, for sprinkling

118.29

ml chopped flat leaf parsley

9.85

ml garlic powder

226.79

g fresh mozzarella balls, thinly sliced

453.59

g spaghetti, cooked al dente
Preheat the oven to 350°F.
Coat a sauté pan with olive oil and place over medium heat. When the oil gets hazy, add the onions, garlic, and bay leaves; cook and stir for 5 minutes until fragrant and soft. Add the olives and some hand-torn basil; reserve the rest of the basil for finishing the chicken. Carefully add the tomatoes (nothing splashes like tomatoes), cook and stir until the liquid is cooked down and the sauce is thick, about 15 minutes; season with sugar, red pepper flakes, salt and pepper. Lower the heat, cover, and keep warm.
Get the ingredients together for the chicken so you have a little assembly line. Put the flour in a shallow platter and season with a fair amount of salt and pepper; mix with a fork to distribute evenly. In a wide bowl, combine the eggs and water, beat until frothy. Put the bread crumbs on a plate, add the 1 cup parmesan, chopped parsley, and garlic powder Season with salt and pepper and stir with a fork until thoroughly combined.
Heat 3 tablespoons of olive oil over medium-high flame in a large oven-proof skillet. Lightly dredge both sides of the chicken cutlets in the seasoned flour, and then dip them in the egg wash to coat completely, letting the excess drip off, then dredge in the bread crumbs. When the oil is nice and hot, add the cutlets and fry for 4 minutes on each side until golden and crusty, turning once.
Ladle the tomato-olive sauce over the chicken and arrange the mozzarella on top. Sprinkle with Parmesan, and remaining basil. Bake for 15 minutes or until the cheese is bubbly. Serve hot with spaghetti.