Prep 10 mins
Cook 35 mins

A great Taste of Home recipe!
Directions
In a shallow bowl, combine the bread crumbs, grated Parmesan cheese, Italian seasoning, garlic powder and salt.
In another bowl, beat egg substitute.
Dip chicken in egg substitute, then roll in crumbs.
Place in 13x9 inches baking dish coated with nonstick cooking spray.
Bake, uncovered for 10 minutes at 375°F Turn chicken and bake for 10 minutes.
Pour spaghetti sauce over chicken; bake for 5 minutes.
Sprinkle with cheeses; bake 10 minutes longer or until chicken juices run clear.
Most Helpful
great recipe for an easy dinner! Will be adding to our list of favorites!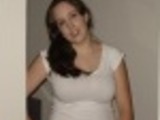 This was good. We prefer our chicken not breaded though in our chicken parmigiana- it was good though just not our preference. I followed the recipe other then I used my own marinara sauce and an italian blend of cheese. I also used 2 cups total of cheese (we like lots of cheese).

I made this dish to serve 6. I bought large chicken breasts and thought we would have some leftovers--not a chance with this awesome recipe! My husband and boys ate like they hadn't eaten in days. One of the boys said it deserved 100 stars! Needless to say, I will be making this again. I love that it goes right into the oven and I don't have to mess with frying it in the pan on the stove-top. The chicken was tender and all the seasonings were just perfect. The cooking time was right on as well. Thanks for a keeper, Redsie. :-)