TnuSami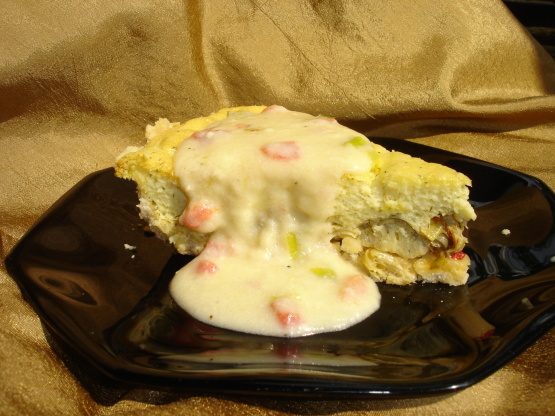 This sauce is wonderful on Artichoke Souffle Pie or you can serve it in patty shells or over toast as chicken ala king--Great taste. Original recipe comes from a "Sunset" cookbook.

Really liked, however next time I will use only 1 tablespoon of flour. My sauce was too thick. I used it on chicken parmesean and it was a nice change. Thanks for sharing
Melt the butter (margarine) in a saucepan and add the onion and pimiento.
Cook until the onion is wilted.
Blend in the flour, salt and pepper.
Stir in the milk and chicken broth; stir until it comes to a boil and has thickened.
Stir in the chicken and parmesan cheese.