ktenille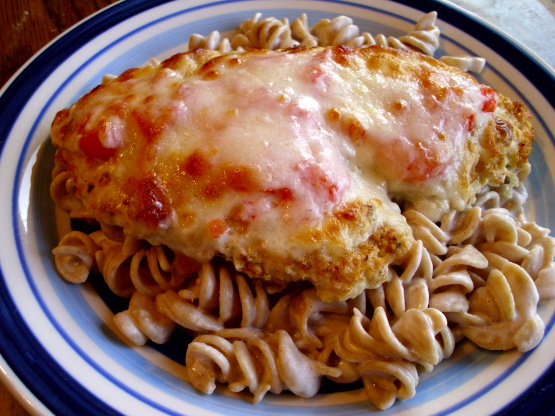 I got this recipe from the side of a Cheesy Ragu classic Alfredo jar - it's excellent so I thought I'd share it!
Preheat oven to 400°F Dip chicken in egg, then bread crumbs combined with paprika, coating well.
In 13x9-inch baking dish, arrange chicken. Bake uncovered 20 minutes.
Pour 1 cup sauce over chicken; top with cheese, then tomato. Bake an additional 10 minutes or until chicken is thoroughly cooked. Serve with remaining sauce, heated and sprinkle with grated parmesan cheese if desired.