lazyme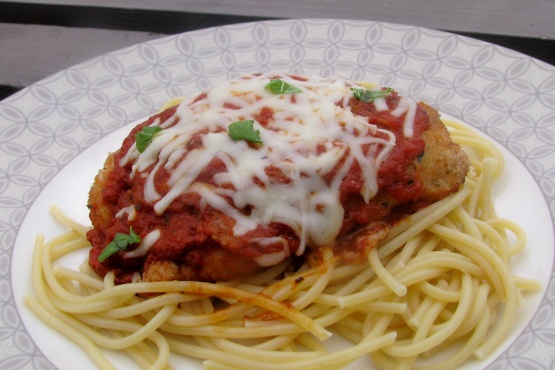 This recipe uses smaller portions for small childern.
Mix the bread crumbs and the Parmesan cheese.
Pour them onto a large plate.
Brush the chicken breasts with melted margarine and press them into the bread crumbs.
Place the chicken on a nonstick cookie sheet.
Bake at 350 degrees for 20 minutes.
Remove from oven and spoon each with 2 tablespoon of spaghetti sauce and sprinkle on grated mozzarella cheese.
Bake for 5 more minutes.
Serve with spaghetti.