Prep 25 mins
Cook 45 mins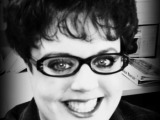 This is my chicken parmesan recipe that is always requested by friends and family. My friend Susan gave it the name of Chicken ParmeRona so that's what we call it now. I miss you Susan!!
Directions
Dip each piece of chicken in the egg and then coat with the flour mixture. Cook in vegetable oil in a non-stick skillet till browned and chicken is done.
While chicken is cooking, combine the ingredients to make the tomato sauce.
When all the chicken is done, place it on a large baking sheet and sprinkle with parmesan cheese then spread with tomato sauce and top with mozarella cheese.
Bake in a 375 degree oven just long enough to melt the mozarella cheese.
I sometimes add a little fresh or dried parley to each piece just for presentation.
Most Helpful
I wanted something easy and tasty and that's what I got. I made a half recipe and found that I had much too much flour. Other than that, it was perfect. Our tastebuds thank you!
Wow, this was great! The chicken was very tender. I am definitely going to have to make this the next time my Italian parents visit - they'd be impressed :) Thanks!
I feel privileged to be the first to write a review for this excellent recipe! Moist, flavorful and very delicious! The Italian flavor shines through and says, "Serve Me, Again, Please!" Prepare exactly as specified by the chef. Thank you, Candle Lady!