Chicken or Turkey Enchiladas with Sour Cream
LorenLou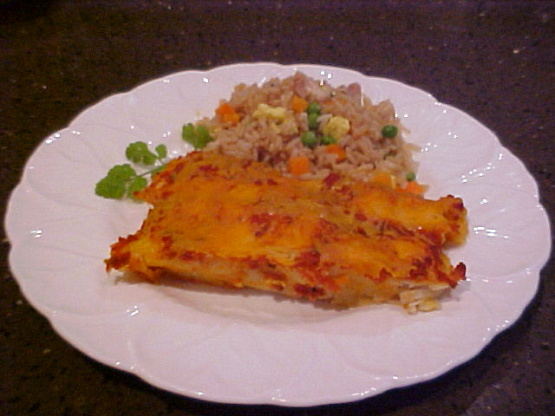 These rich and easy enchiladas come from Sunset's 1969 cookbook favorite recipes 1. To save more time on this time saving recipe you can buy the already grated cheese. Use your favorite red or green salsa.

We used homemade guacamole on these as a sauce instead of enchilada sauce. The enchiladas were easy and wonderful! We just prefer the guac. Thanks for sharing.
In a bowl, mix chicken or turkey, sour cream, 2 cups shredded cheese, and salt.
Heat oil in an 8-to 10inch frying pan over low heat.
Dip the tortillas, one at a time, in the hot oil just until limp, about 5 seconds.
Fill tortillas equally with chicken mixture, roll up, and arrange side by side, slit side down, in a 9-x13 inch baking dish.
Pour salsa evenly over top.
Bake in a 350 degree oven until heated through, about 20 minutes.
If desired sprinkle with more shredded cheese over hot enchiladas before serving.