Parsley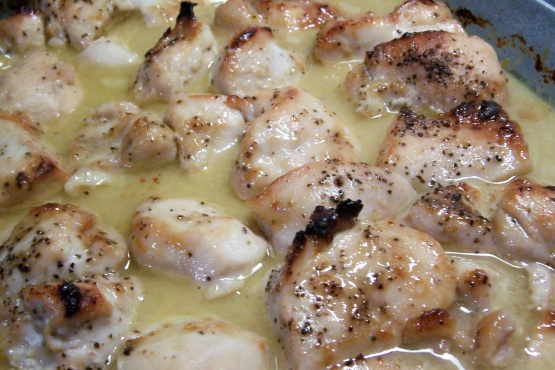 I found this recipe over 30 years ago in a women's magazine. I believe the word "ono" is supposed to mean "tasty" in Hawaiian, but I've never confirmed that! I have also tried it with pepper jelly for a slightly spicier version. Goes well with fried rice.

Should call this chicken o-yes!! I used drumsticks and the only thing I would have done differently was take the skin off because I had to use a gravy separator as it was kind of greasy.
Salt& pepper chicken pieces and put in flat baking pan, skin side down.
Melt margarine in saucepan.
Add jelly and mustard.
Stir over low heat until everything blends into a sauce.
Pour over chicken pieces.
Bake 1-1/2 hours at 375.
Turn chicken over midway.