Prep 10 mins
Cook 20 mins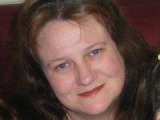 A great lunch treat that kids can enjoy--not only eating, but they love to help make it too.
2 oval pita pocket bread
2 tablespoons mayonnaise
3 large lettuce leaves
2 tablespoons sweet corn relish
10 breaded chicken nuggets
Directions
Carefully split pocket breads open, put bread on serving plates.
Spread mayonnaise on inside of brea.,.
Chop lettuce thinly.
Fill bread pockets with lettuce, spoon relish over.
Cook chicken nuggets.
Put cooked nuggets into pockets.
Serve hot.
Most Helpful
What a lovely simple & tasty dinner. I used mountain bread which I smeared with the mayo & corn relaish & then topped with chicken fingers, shredded cheese, lettuce & tomato. Thanks for the idea of using chicken nuggets for something different!