Chicken Noodle Soup With Fresh Herbs
Sageca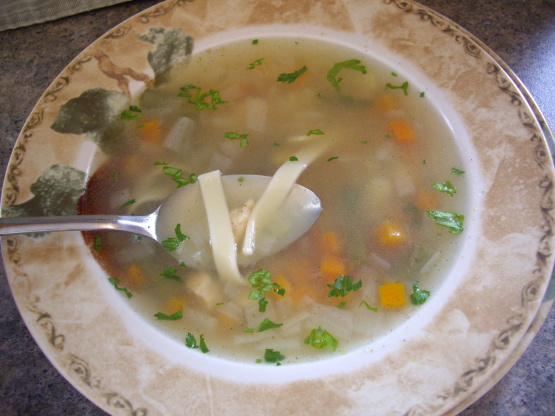 What could be more comforting than a big pot of homemade soup simmering on the stove top? Nothing in my opinion! Serve this wonderful soup with chunks of homemade bread and you have heaven in a bowl.
Roasted chicken,and garlic
In a large skillet over medium heat, cook onions in oil until translucent.
Stir in celery, carrots, rosemary, tarragon, thyme and parsley and cook, covered, until vegetables are halfway cooked.
Transfer vegetable mixture to a large pot and pour in chicken broth.
Simmer over low heat, covered, for 30 minutes.
Stir in chicken breast pieces and egg noodles and simmer, covered, 30 minutes more. Season with salt and pepper.