Chicken Noodle Soup (Crock Pot)
CandyTX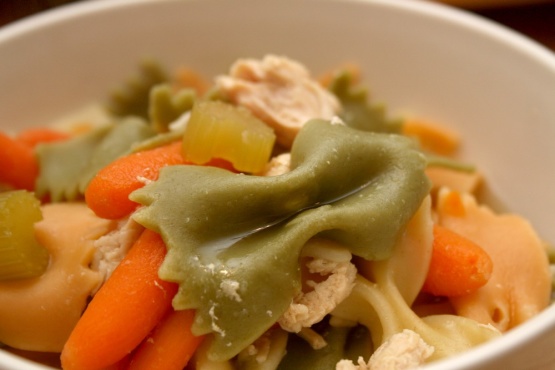 I tried this soup at a friends house it was really good, and very easy to make. You can also use rice in place of noodles

This was very easy to make and quite enjoyable - though a bit bland. I may try to spice it up a little next time.
cut chicken in to cubes and add cans of broth.
(I do this step the night before to let it fall apart).
dice carrots onions and celery and add to broth.
cook on low for about 7 1/2 hours.
add noodles about 10 before serving and turn on high till noodles are fully cooked.