Swirling F.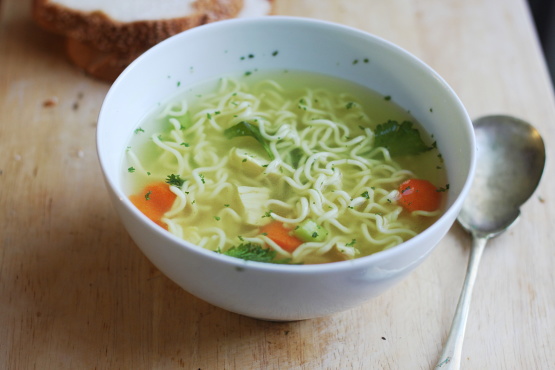 This chicken noodle soup is great on a cool day.

This was my very first time making chicken noodle soup. And I want to thank you Inez for such a simple recipe. It was delicious we all had 2 bowls. Made this for DH as he is recovering from surgery and he said it was just perfect! My DD wanted some for luch today too. Thanks again for the delicious, easy recipe!!
Melt butter in large pot.
Sauté the celery, carrot and onion for 5 to 10 minutes.
Add thyme, poultry seasoning, chicken broth and bouilion.
Bring to a boil.
Add noodles and chicken and cook on low for 20 minutes.
Sprinkle with parsley.