KellyMae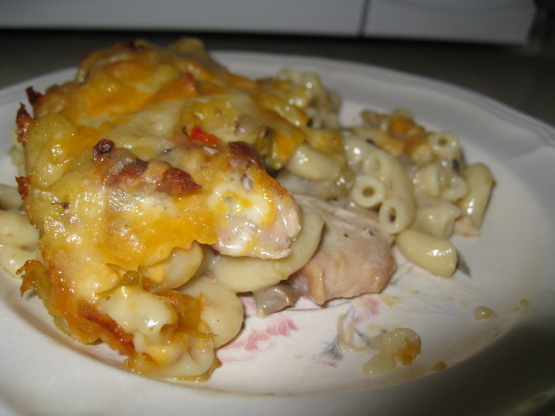 You will love this casserole

Easy simple and tasty -- perfect meal for a hot Sunday when I (1) didn't go to the grocery store like I should have on yesterday, and (2) only had a little leftover rotisserie chicken, a couple of noodles, chicken stock and mushroom soup. Whew -- this one was a lifesaver with no leftovers! Thank you!
In a bowl combine the first five ingredients.
Fold in noodles and chicken (1 cup) diced cooked chicken.
Pour into a 1 1/2 quart baking dish.
Sprinkle with cheese.
Bake uncovered At 350 for 30 minutes until bubbly.