Chicken 'n' Spinach Pasta Bake

Easy, flavorful family food from Southern Living.
Make and share this Chicken 'n' Spinach Pasta Bake recipe from Food.com.
Directions
Prepare rigatoni acoording to package directions.
Meanwhile, spread oil on bottom of an 11x7" baking dish; add onion in a single layer. Bake at 375 degrees for 15 minutes or just until tender. Transfer onion to a large bowl and set aside.
Drain thawed spinach well, pressing between layers of paper towls.
Stir rigatoni, spinach, chicken and next 4 ingredients into onion in bowl. Spoon mixture into baking dish, and sprinkle evenly with shredded mozzarela cheese.
Bake, covered, at 375 degrees for 30 minutes; uncover and bake 15 more minutes or until bubbly.
Reviews
Most Helpful
This was so delicious! What a great use of the chive and onion cream cheese. My husband said it was five stars. I agree with TheBabblingHousewife that this could use a little more moisture. This dish was so yummy that I'm going to make it for a friend on Friday when she comes home from the hospital. But, I will add marinara or sour cream and garlic salt. I did not drain my diced tomatoes. I also seasoned the chicken with salt and pepper before cooking it. I also mixed the cheese in with the pasta as well as topped it after 30 minutes with more cheese. It only stayed in the oven for about 3 minutes the second time in. Yum yum. Thanks!

I did modify a bit, using what I had on hand. I had regular fat free cream cheese so I added onion and garlic powders, some minced garlic...and after tasting and needing a little spice I added 1 T. hot sauce. I wanted to add moisture as well and just added a little of the pasta water. I used fresh spinach....It was wonderful.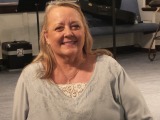 I added a small jar of Ragu Traditional Spaghetti sauce over the top, before topping with Mozarella shredded cheese....AWESOME! My family loved it!!
More Go-To Meal Ideas