Chicken Mozzarella Sandwiches
*Asha*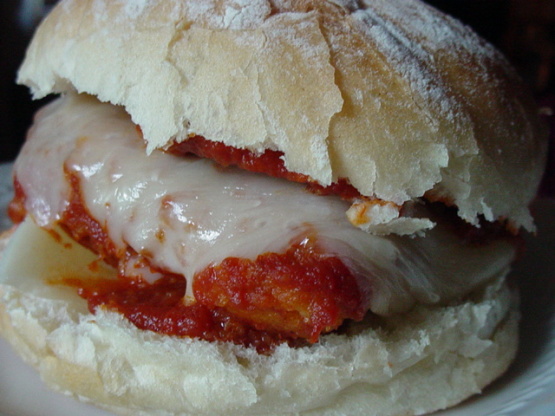 Yummy. From Taste of Home.
354.88

ml chunky garden combination pasta sauce, with tomatoes, Onion & Garlic

4

refrigerated fully cooked breaded chicken cutlets (about 14 ounces)

4

slice mozzarella cheese

4

round hard rolls, split
Bring pasta sauce to a boil in a medium skillet over medium-high.
Arrange chicken in sauce.
Cover and cook over low heat 5 minutes or until chicken is heated through.
Top chicken with cheese.
Cover and cook until cheese is melted.
Serve on rolls.