MsSally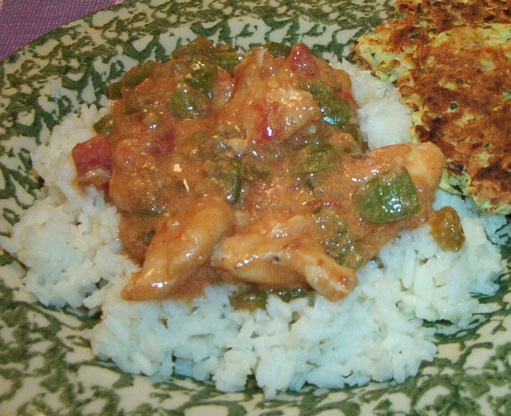 This is a recipe that I've had for years. I'm not even sure now where I got it. It's fairly quick to put together and makes for a very satisfying meal.
Sprinkle chicken with garlic salt.
Heat butter in 10-inch skillet over medium heat. Add chicken; cook 5 minutes. Turn chicken.
Add onion and green pepper around edges of chicken. Cook 5 minutes or until chicken is tender and juices run clear.
Place rice on serving platter. Remove chicken from skillet and place over rice; keep warm.
Add picante sauce and cheese to skillet. Cook and stir until cheese is melted and sauce is hot.
Pour over chicken and rice; sprinkle with cilantro. Serve with additional picante sauce.