loof751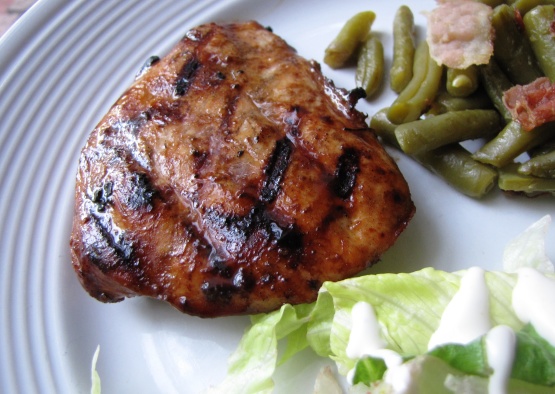 I marrinaded chicken thighs overnight in this and then grilled them. It was good, but didn't seem to give a lot of flavor, I even reserved some marinade to put over the cooked chicken, and it still wasn't extremely flavorful. More of a subtle flavor. I would use this again to marinade chicken that I was putting into another dish like a salad or casserole.
Combine marinade ingredients.
Place in glass bowl or dish that will hold chicken in single layer.
Add chicken; let marinate a minimum of 4 hours, turning occasionally.
May be left in fridge, covered overnight.
Remove chicken from marinade.
Grill chicken on barbecue, basting with marinade at intervals, or bake 30 to 45 minutes in 350 F degree oven or until cooked through.