Prep 15 mins
Cook 1 hr 18 mins

I love Chinese food and I'm always looking for recipes. I don't remember where this came from, but it's good!
Directions
In a medium, non-reactive bowl, combine the chicken with 2 1/2 teaspoons of white sugar, 1 1/2 tablespoons vinegar and 1/4 cup soy sauce. Mix this together and coat the chicken well. Cover and let marinate in the refrigerator for at least 1 hour.
In another medium bowl, combine the chicken broth, water, sesame oil and ground black pepper with the remaining sugar, vinegar and soy sauce. In a separate small bowl, dissolve the cornstarch with some of this mixture and slowly add to the bulk of the mixture, stirring well. Set aside.
Cook the linguine according to package directions, drain and set aside. Heat 1 tablespoon of the vegetable oil in a wok or large saucepan over high heat until it starts to smoke. Add the chicken and stir-fry for 4 to 5 minutes, or until browned. Transfer this and all juices to a warm plate.
Heat the remaining vegetable oil in the wok or pan over high heat. Add the ginger, garlic, mushrooms and green onions, and stir-fry for 30 seconds. Add the reserved sauce mixture and then the chicken. Simmer until the sauce begins to thicken, about 2 minutes. Add the reserved noodles and toss gently, coating everything well with the sauce.
Most Helpful
I have a question. It says to add 2 1/2 tsp of sugar to the chicken. Later on it says to add remaining sugar to the chicken broth mixture. How much sugar am I supposed to add to the chicken broth mix. Thanks.
AWESOME! After trying so many other recipes, this one knocked it out of the park. I have made several times and the sauce is the bomb! Last night I used some leftover Roast Chicken and just added a bit of Teriyaki Sauce to it to mimic the marinade of this recipe and it blew us away. The only thing I do different is a make a sauce for the pasta (which I got from another recipe - do not remember where as I searched for a long time to find the right recipe) which I do after the pasta is cooked and before I add it to the rest of the ingredients - I use 2 T, Peanut Oil, 1 T. Sesame Oil, 3 T. Oyster Sauce, 1 1/2 T. soy sauce and 1 1/2 t. Rice Vinegar. I know it adds more oil, but it does lift the dish to another level. Oh and I do add additional veggies, like water chestnuts and a mix of other Chinese Vegetables (I cheat and buy a can of them) Thanks Mosma for a great recipe!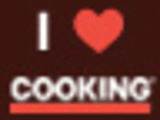 I rotate my protein dishes all month long (beef, chicken, fish, legumes round and round) and am going to add this recipe as one of my routine chicken nights. I added baby corn as suggested by another reviewer, and then included a few sliced water chestnuts instead of the mushrooms for our preferences. Also, added a sprinkle of red pepper flakes. Love the taste of the marinated chicken, and so tender. I like that I can get it all prepped ahead and don't start making it until I hear the garage doors open. Served it last with a citrus salad on the side, nice combination.